5 Best Dressed Bands In The Heavy Music Scene Shared By NTH RD
Melbourne alt-metal band NTH RD have followed their 2022 song 'I Watched You Fade Away' and debut EP 'Panic' with current single 'River'.
A band who pride themselves on spotlighting difficult topics through their songwriting [the songs within 'Panic' outline the different stages of a panic attack], 'River' explores themes associated to uncovering where trauma stems from.
"It's about understanding the consequences of your upbringing, and how that continues to influence the interactions you have with others, and the decisions you make," shares the band.
"Lines in the chorus – 'You make me who I am', and 'I've been crossing the river' –emphasise this, using the metaphor of crossing a river as a means of understanding and accepting your own shortcomings, and using that acceptance to continue working through them in a positive way."
Produced, mixed and mastered by Christopher Vernon (Belle Haven, Bloom, Future Static), 'River' solidifies a clear, creative direction for the band.
Despite only launching in February 2022, the band have already racked up over 70,000 Spotify streams, over 30,000 YouTube streams and have played alongside the likes of ATLVS, The Motion Below, Harroway, 51st Avenue and more.
The band also take great pride in their visuals and particularly being well dressed; here vocalist Jordan Kellaway shares his five best dressed bands in the heavy music scene.
"Fashion has become an essential part of my life in recent years," shares NTH RD vocalist Jordan Kellaway.
"It's aided in my confidence and ability to express myself in forms other than music. So naturally, I wanted to incorporate that into the band, providing an additional medium to enhance the world of NTH RD.
"I'm so excited to share some of the inspiration behind my interest in fashion, and uncover some of my favourite best-dressed bands and artists in the world of heavy music."
Oli Sykes (Bring Me The Horizon)
It's easy to overlook just how innovative Bring Me The Horizon frontman Oli Sykes' style is amongst the groundbreaking music he continues to release. However, it's impossible to make a list without mentioning him.
I've observed his style continuously evolve over the years, from the early noughties Warped Tour core with heavily coloured graphic tees to the circa 2016 Heavy Music Awards Fear Of God-inspired fit.
Nowadays, Sykes incorporates skin-tight, full-graphic tops with heavily-studded leather belts, a nod to his deathcore roots. Pulling off such eye-catching, single-layer outfits that also provide practicality onstage is no easy feat, but as with everything else in the BMTH story, Oli pulls this off with nonchalant ease.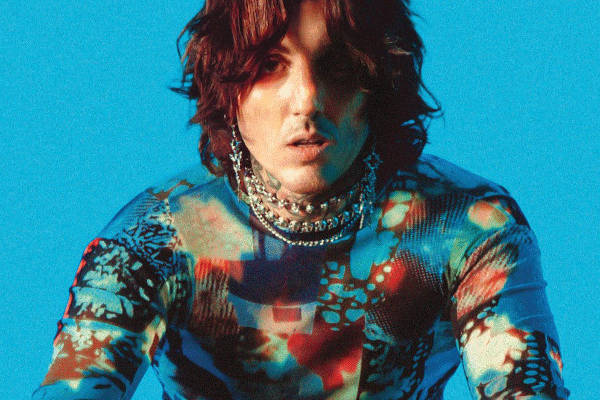 Image © Amir Hossain
Loathe
Discovering a fleece-coat clad Kadeem France in the moody 'Two-Way Mirror' music video, I was struck by the mature uniformity that Loathe had nurtured in their outfits.
Earthy, grounded tones are common among the members, ranging from casually fitting dress shirts layered over tank tops, to lapelled suit jackets further elevating their collective style. Loathe are at the forefront of a new breed of heavy bands who clearly take a great deal of pride in their appearance, and rightly so.
Thornhill
Thornhill are a band that fully understands the importance of altering their visual aesthetic when an era-change is imminent.
The aspect of Thornhill's outfits that really stood out to me are their exceptional attention to proportion; cropped jackets and bowling shirts, not a single inch too baggy or tight.
Their style has influences that go back as far as the James Dean era of the 1950s, with a titular swagger that remains present in vocalist Jacob Charlton's operatic delivery and movement onstage.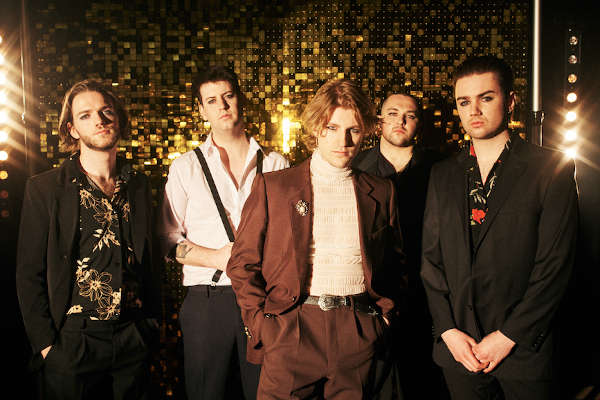 Image © Jon Pisani
Days Like These
It's difficult to tell which of the Brisbane duo is the frontman from their press photos, since both of them standout with their own signature style.
Promoting individuality with the occasional androgynous flair, their eclectic couplings of formal wear with regal frills to their use of make-up encapsulate the ease of which this band can move between different styles.
Image © Zachary Shane
Mélancolia
To say a band like Mélancolia is rare would be an understatement. Years can be spent refining a stylistic vision until it's marketable.
This band arrived onto the scene with a fully formed and concisely devilish aesthetic. Often when bands don all-white contact lenses and gothic, formless apparel it can appear tasteless and dated.
Mélancolia, on the other hand, exude authenticity to the point where you can only assume that their monstrous visages are part of everyday wear.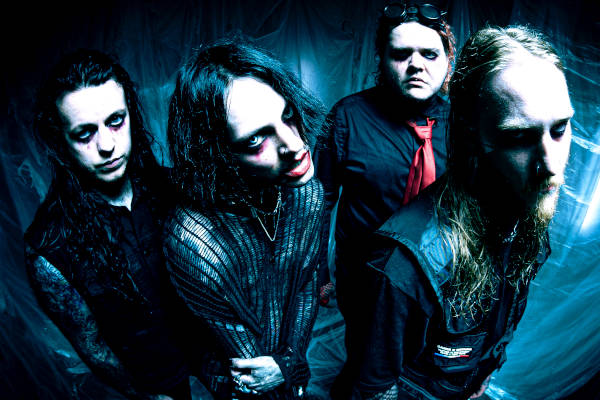 Image © Karl Steller
Related Posts