Hot buttons: why fashion houses are getting into video games | Games
In December 2015, the revered French fashion house Louis Vuitton made a surprise announcement about the advertising campaign for its forthcoming spring-summer collection. The new range of clothes and accessories would be modelled on screen and in the pages of glossy magazines not by a famous actor or popstar but by a video game character: the pink-haired warrior Lightning from Final Fantasy XIII. Nicolas Ghesquière, the brand's creative director told the press he considered Lightning to be the "perfect avatar for a global heroic woman". The fictional character even carried out interviews to promote the partnership.
It was not the first time a fashion brand had collaborated with a major video game. Previously, H&M, Moschino and Diesel had made digital clothes for The Sims. Diesel had its own island in PlayStation 3's ambitious metaverse forerunner, Home. But in the last two years we've seen an explosion: Balenciaga and Ralph Lauren in Fortnite, Balmain in Need for Speed, Tommy Hilfiger and Gucci in Roblox, Marc Jacobs and Valentino in Animal Crossing, Lacoste and Burberry in Minecraft. Most of the collaborations now involve both digital and physical collections: when Lacoste partnered with Minecraft, the company produced a full wardrobe of clothing and accessories; when Balmain partnered with Need for Speed Unbound last November, it produced a themed limited edition run of its B-IT slider shoes, while in-game racer Eleonore wears a dress from the house's Autumn 2022 collection.
Why is this happening now? How have games become popular places to reveal and market fresh fashion lines?
Partly, of course, it's down to numbers. Today, video games are played by 3bn people globally, generating revenues of $200bn in 2022. It's an absolutely vast entertainment industry with a diverse user base – and it's still growing. "Companies want to be where the consumers are. It's as simple as that," says Federico San Martin, director of Minecraft partnerships and licensing. "The games industry has grown very fast, it has surpassed Hollywood. Traditional marketing has evolved. Twenty years ago, TV advertising was everything but I have two teenagers at home who don't watch TV. Your consumer is in video games right now."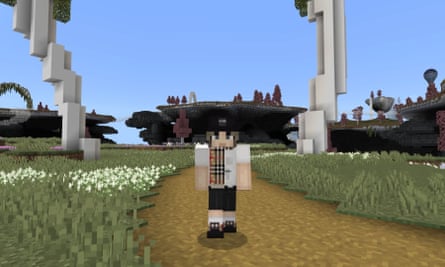 It's also about the way people play. Minecraft, Roblox, Animal Crossing and Fortnite have become digital hangouts, as much about chatting with friends as they are about playing a game. "The reality is, more and more people are living in these worlds, our lives are increasingly becoming digital," says Phillip Hennche, director of channel innovation at Burberry. "Virtual worlds are increasingly a part of our own world. The younger generations especially don't think about it as 'my physical life' and 'my digital life'. It's just all the same."
While TV fragments into a huge variety of competing streaming services and highly specific fan communities, the big video games are providing broad, reliable focal points. "Minecraft is broad, diverse and gender neutral," says San Martin. "Minecraft is on Xbox, PlayStation, smartphone … They even play Minecraft in the Vatican. Video games are where the dollars are."
Gen Z players who grew up with smartphones and social media are used to exploring and expressing their identities in digital spaces: they expect game characters to be conduits for their own sense of style, which has led to an increasing focus on avatar customisation and personalisation. Games such as Fortnite, Animal Crossing and Grand Theft Auto offer thousands of digital outfits and accessories to buy and wear, often locking the best items behind in-game achievements so that attaining them confers extra status.
"Here is a space in which you are constantly needing to show off and flex your skins, to have something nobody else has," says Matthew Drinkwater, head of Fashion Innovation Agency at London College of Fashion. "That idea of self-identity is very much in line with what fashion is, particularly at the luxury end. There is something visceral and emotive about the way you shop for fashion; no one buys anything simply for functional reasons at that end of the market. You buy it because you fall in love with it and because it says something about you. And those same emotional reactions are replicated within virtual spaces."
Games also welcome player creativity and imagination. You can build houses in Minecraft, design interiors in Animal Crossing, create levels in Fortnite, and these things appeal to fashion houses. "Burberry is rooted in the outdoors and exploration and discovery, all of these pioneering adventures that are part of our heritage, outfitting the great expeditions to remote parts of the world," says Hennche. "And that is also what Minecraft, is about … Minecraft is an incredible place of creativity."
The pandemic also had a massive effect. "It changed everybody's perspective of where a generation were beginning to spend a large amount of their time," says Drinkwater. "Platforms like Fortnite and Roblox were attracting huge numbers of people, and for the first time you had the industry actually being forced into virtual spaces. It wasn't just about gaming, it was about connection. It was about spending time together. It seemed like an absolute no-brainer for the fashion industry to get involved."
Marc Jacques Burton, who founded the fashion label MJB and has dressed music artists such as Jay-Z and Drake, recently collaborated with Overwatch 2, producing a capsule clothing collection based on characters from the game. "Whenever I work with someone, I get to understand their way of thinking. I get to pick up their energy and their influences," he says. "The Genji piece is made from organza, it's got these spiked effects that are really complex to make. We sew the fabric in circles and it creates spikes. Hopefully people who are into Overwatch will recognise it as something Genji would wear."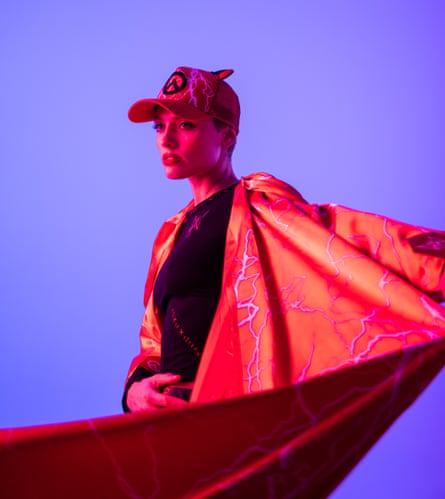 "The cape we made was a silk satin, another complex piece to design. It had the MJB lightning print all over it and the colours and flow of Kiriko. It was really beautiful. It was great for me as a designer, as I've never made a cape before. Working with Overwatch really pushed my boundaries."
Drinkwater envisions fashion brands using the same digital assets used to create both physical and digital collections. "One of the exciting things about the technology is that it allows for incredibly easy personalisation," he says. "I could scan a physical product, I could throw that into [3D modelling software] Blender and then immediately start to change the textures. A consumer could say, 'I'd like to see that in green', and we could do it. And if we can move production much closer to the point of retail, then consumers could be in store looking at garments that we could change up instantaneously, and have made locally."
Perhaps the Final Fantasy titles of the future won't just be marketing spaces, they will be shop windows. You play as Lightning, then change the colours, textures and fit of her outfit, go to a store, and have it made. It's cosplay on a grand scale. Or maybe the next generation of great fashion designers will create entirely for digital spaces, allowing them to transcend the physical limitations of real-world clothing.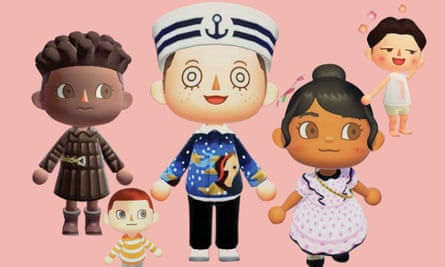 "I think that is why virtual fashion is so exciting," says Hennche. "Each [digital] universe has its own set of parameters and physics, so there's just no stopping what your creative minds can bring to life." He envisions clothes that would break the rules of texture, form, gravity and functionality; fashion designers could operate like Cinna in Hunger Games, creating dresses that burst into flames.
As Burton puts it, "this has just opened up a whole new world. Traditionally a designer would make a physical product that they sold in a shop. Now I think there's going to be all these opportunities to create virtual clothes, virtual skins, even virtual weapons, that can then be available in a game. It'll bring all worlds together … I'm excited to see how these in-game opportunities evolve. I think we're just scratching the surface, I really do."
For 30 years, high fashion has made tentative forays into gaming culture, ever keen to show its understanding of new trends and technologies. But now, rather than just something to play to pass the time, games are places to hang out; they are shopping malls; they are catwalks. If big tech gets its way and builds a heavily monetised multiverse, the futures of games and fashion will be stitched together forever.
Related Posts